When I last posted, I had just put Aldabra away for the summer hurricane season of 2018. For the rest of the year, I spent time in California, visiting family and friends, which included a trip to Lake Tahoe with good friends and the wedding in Santa Monica of a young woman I have watched grow up.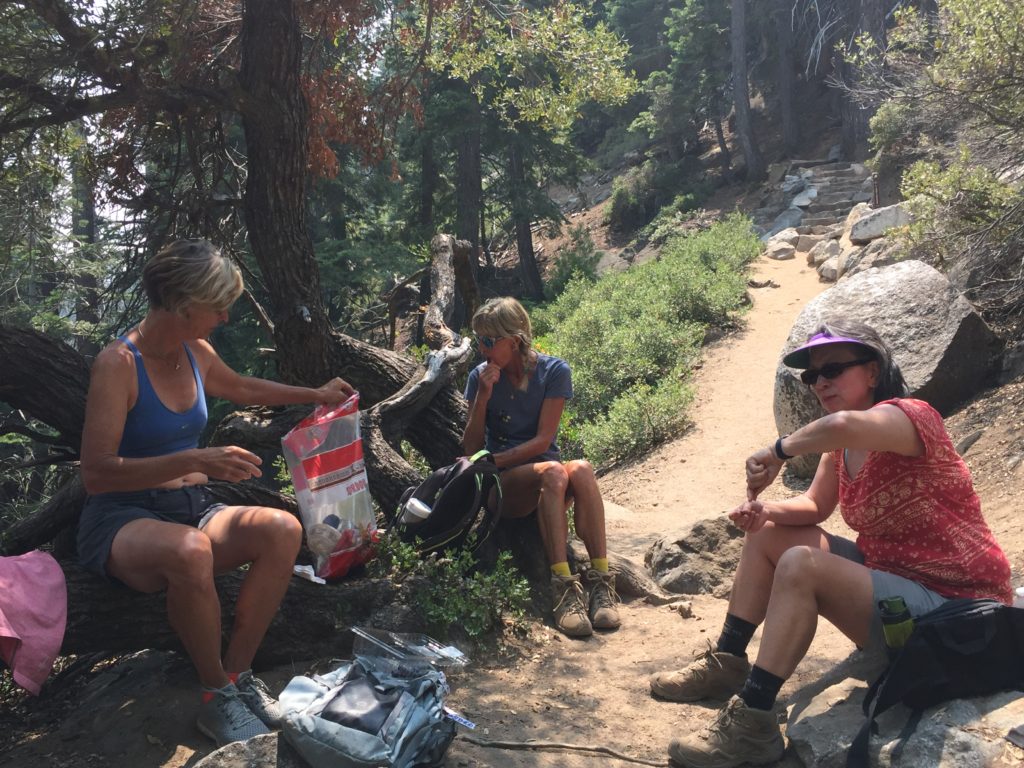 I also spent six weeks in the highlands of Mexico, with friends Jeff and Jules. I met up with them in the lovely city of Queretaro, and we then drove to Guanajuato to attend language school for a month. We stayed in a nice house with a large garden and attended private Esquela Mexicana. I essentially had one-on-one instruction, working on conversation and the subjunctive verb tenses that I find so hard to master. Guanajuato is a bit touristy but it has some good museums, parades and food. We took beautiful hikes in the city and in the surrounding hills. We also took a scenic mountain bike ride from a higher-elevation town back into Guanajuato.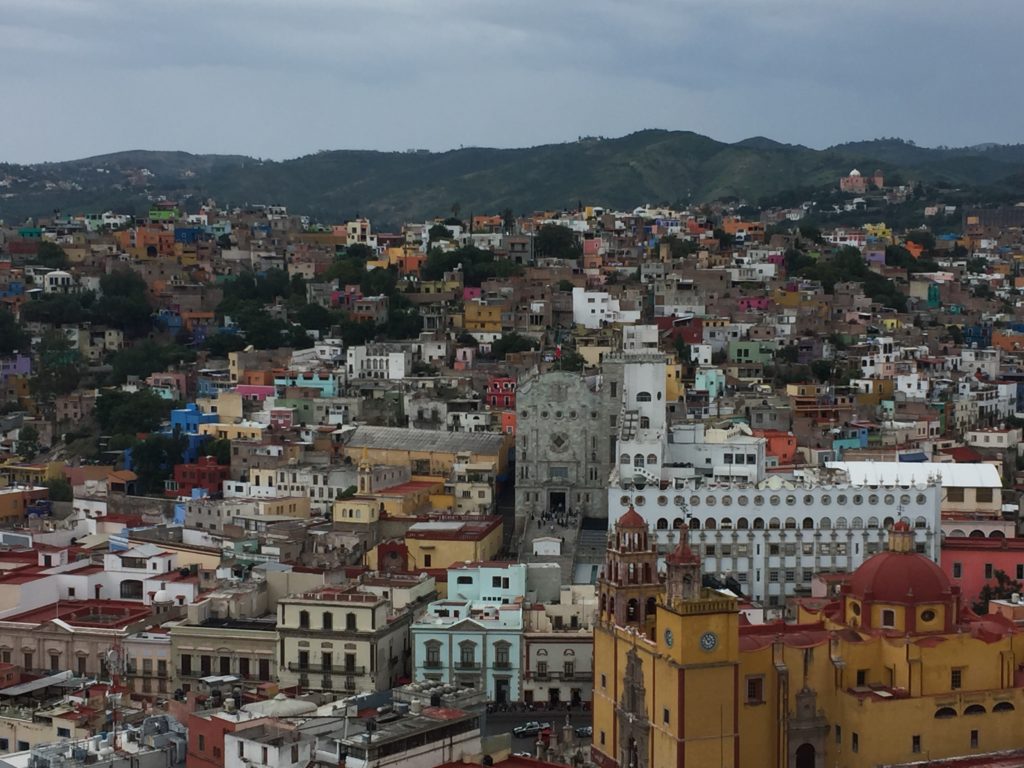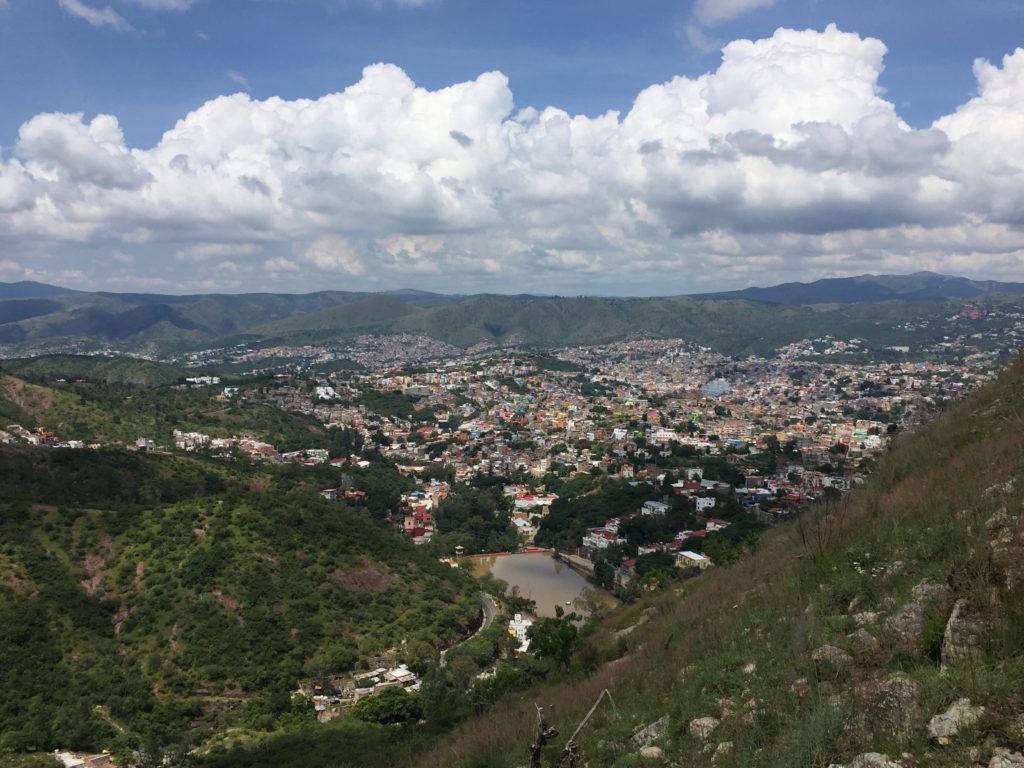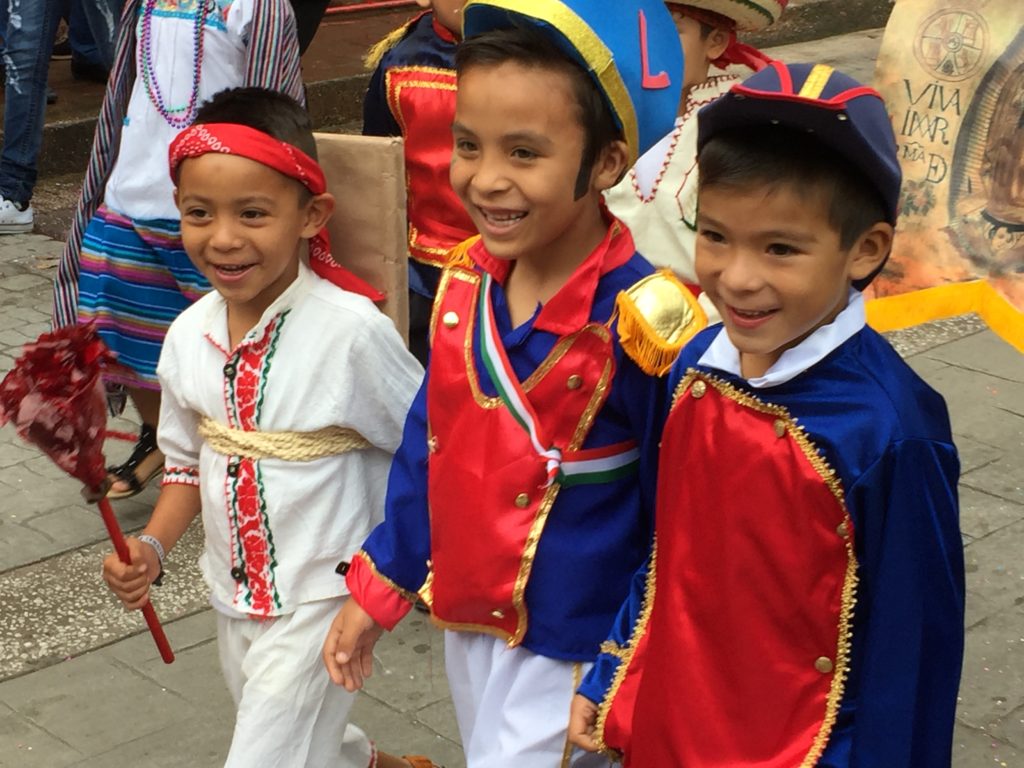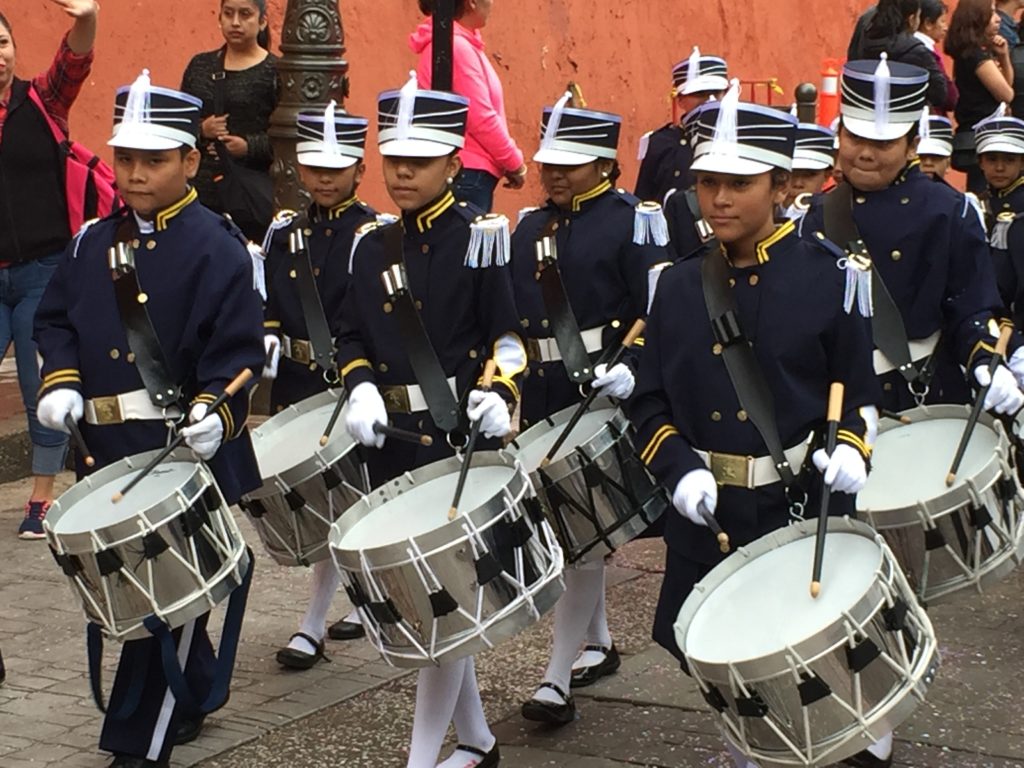 After leaving Guanajuato, we drove north to Zacatecas for a few days and enjoyed walking around town and visiting the museums. It is definitely a city worth visiting. Finally, we drove north to Durango, which wasn't as compelling as the other three cities, but featured beautiful landscapes outside the city.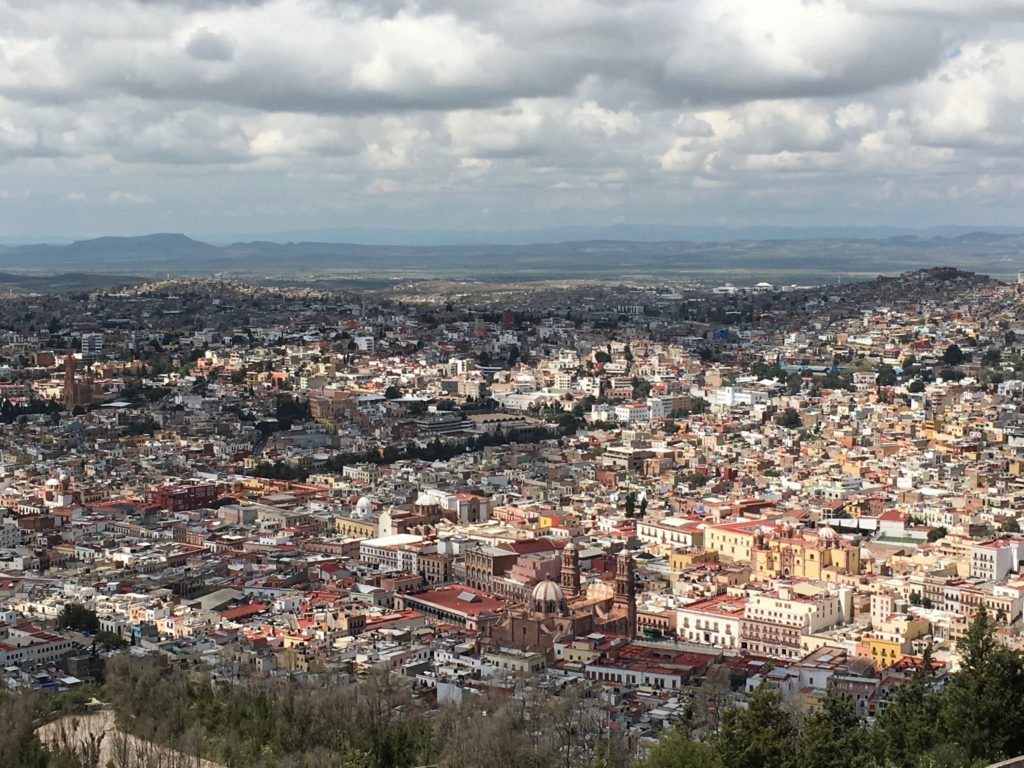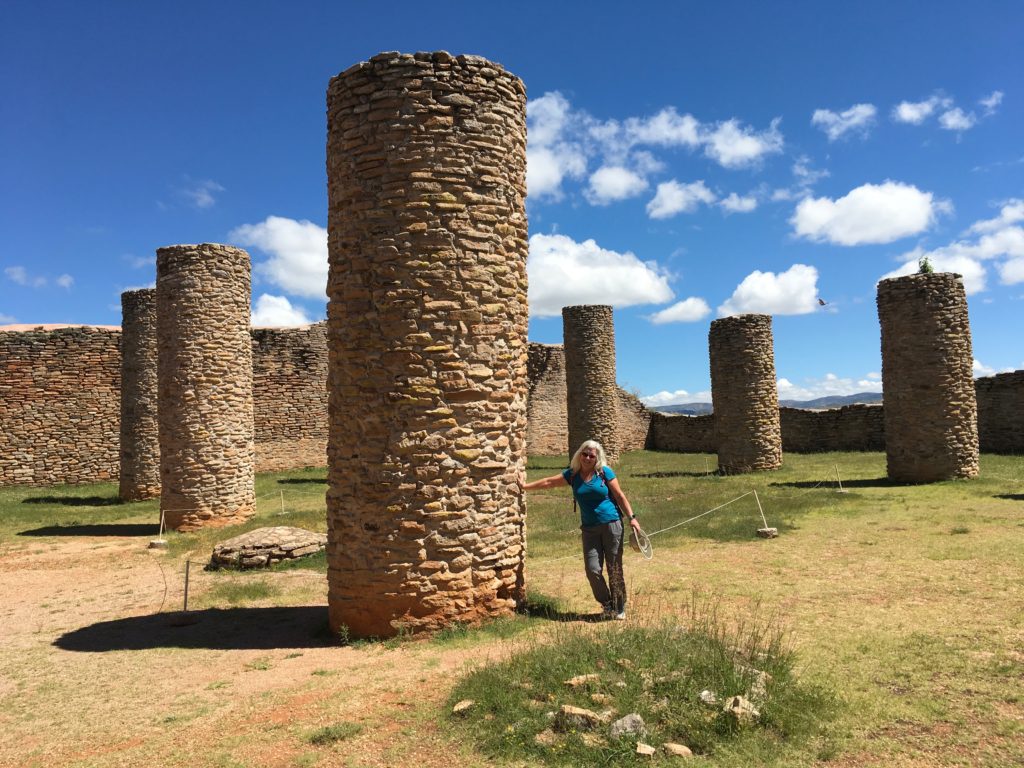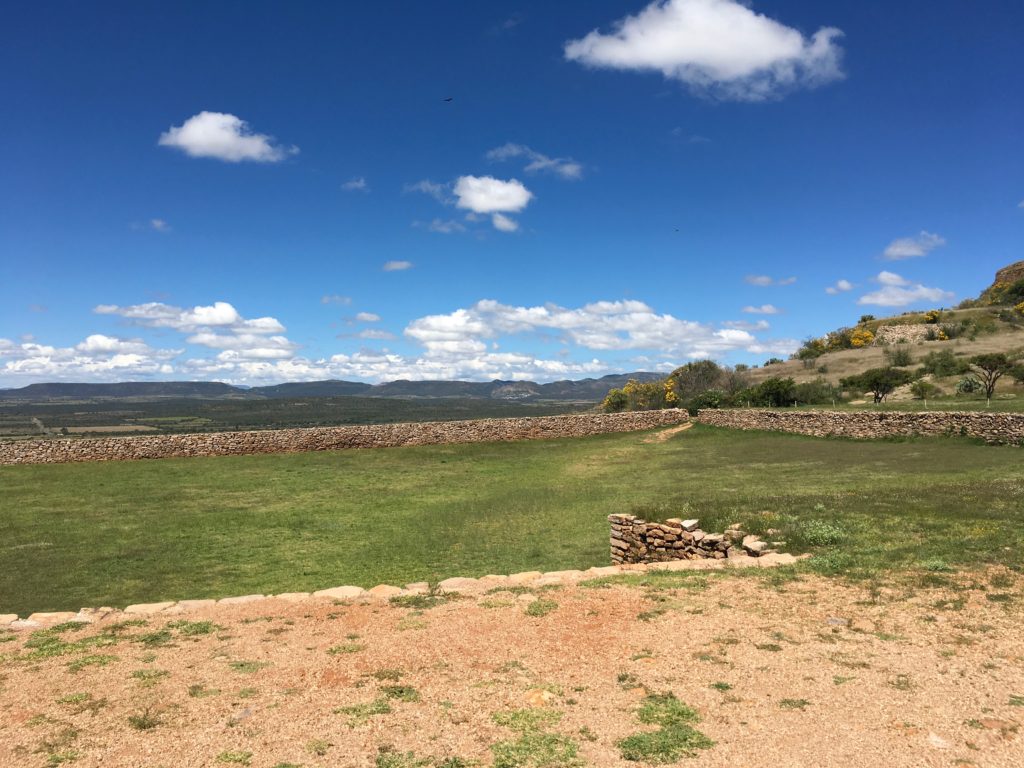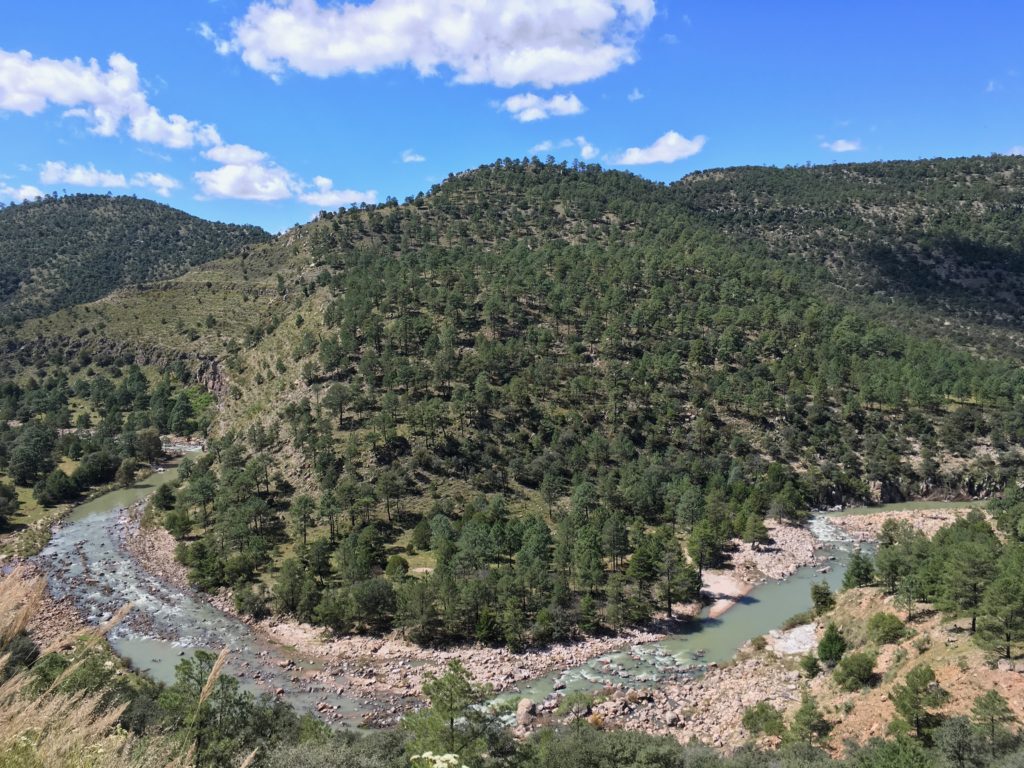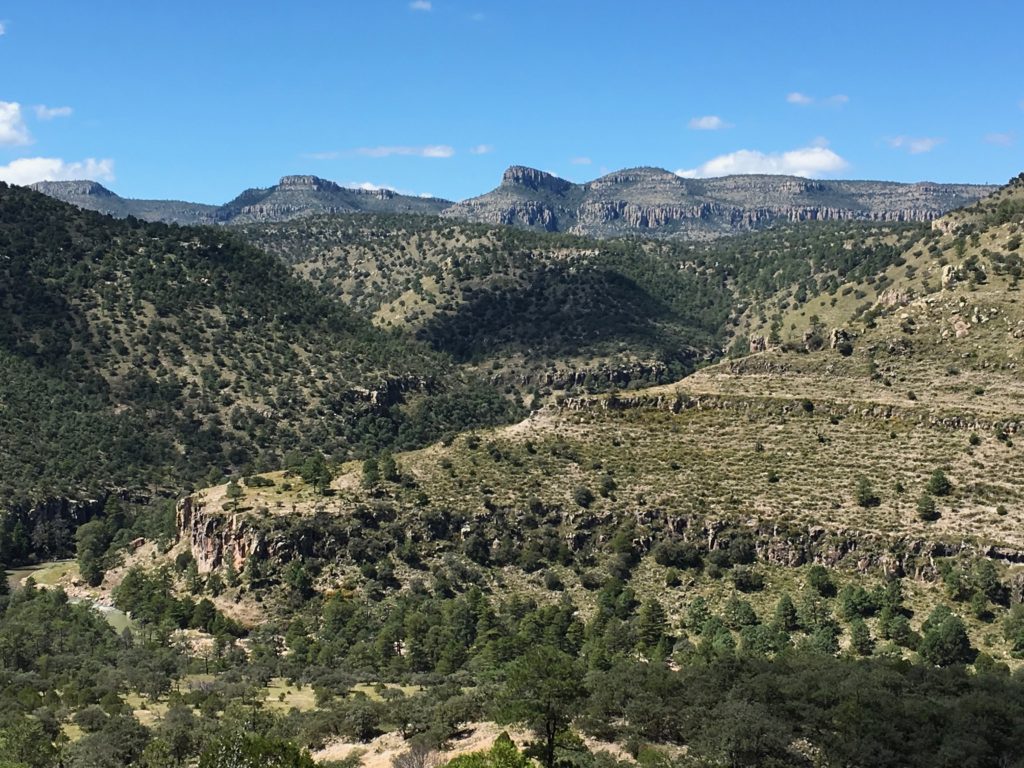 I flew back to California from Durango and stayed until the end of the year. It was nice to meet and spend Christmas with the two new additions to our family, niece Rachel's (and husband Caleb's) daughter Peyton and niece Halley's (and husband Michael's) son Oliver. And of course I enjoyed hanging out with other members of my family as well as cruising friends Tom and Helen from Catatude.
On January 1st I flew back to Puerto Vallarta to prepare Aldabra for the 2019 sailing season. I slogged through all the usual chores to take the boat out of "mothball." (Fortunately it wasn't too hot.) It takes me almost two weeks to decommission Aldabra and about the same amount of time to reverse it. I also attended some seminars at the Vallarta Yacht Club, caught up with a few old friends and met a few new people. I managed to get some walks in a first but as time started running out, the boat chores got priority.
On January 11th, my sister Wendy and brother-on-law Pat flew in from San Diego. I was supposed to have the boat ready for a southbound trip, but we were delayed by a week. We had to haul the boat out of the water at the Opequimar boatyard for work to be done on the shaft. It turns out that the shaft was fine but the coupling needed to be remachined. (The shaft practically fell out of the coupling when I put the transmission in reverse as we approached the Opequimar dock.) Alvaro Bello did fine work and we were back in the water in three days. While the boat was out of the water, I discovered that the bottom paint that was put on in June (which should last 3 years) is already coming off, so I'll have to haul out again soon. During the haulout, Pat and I worked on projects on the boat during the day. We stayed in a nice hotel across the street and ate at restaurants in Marina Vallarta. It wasn't a bad place to be stranded for a few days.
After the haulout, we took the boat back to the Paradise Village Marina long enough to check out with the port captain, do final provisioning and pause for a weather window. We took off on Saturday morning and motor-sailed out of Banderas Bay, rounding Cabo Corrientes before dark. Once out of the bay we had a pretty big swell but we had a nice northwesterly wind that let us sail most of the way to Tenacatita, gybing away from the coast and back a few times to compensate for the swell.
We arrived in the late morning on Sunday and anchored. After visiting briefly with John and Donna from Carmanah and Jeff and Jules from El Gato, it was nap time after an all-night sail. Later, it was time to expose Wendy and Pat to classic Tenacatita experiences, such as landing the dinghy on the beach (that went well thanks to calm surf), a beach walk and kayaking. (They opted out of bocce ball but I'm sure we would have played if we'd been there longer.)
The next day we took the dinghy up the river for a jungle cruise and then tried to take the dinghy out of the river, up a road and across another road over to the beach to relaunch into the ocean. The idea was to then take the dinghy over to the Aquarium so they could snorkel. The problem was that hauling the dinghy over to the beach was really hard. Plus, the waves were huge so we had to haul it a long way to find waves small enough to launch. And then once we got to the Aquarium, it was clearly too rough for them to snorkel. So that was a bust. We then motored the dinghy in nasty swells all the way around the point (taking at least an hour) to return to the anchorage, where they finally did find a spot to snorkel.
The first night in Tenacatita, we had dinner with Jeff and Jules on their boat, El Gato. The second night was another classic experience, movie night, again on El Gato. Nine of us watched This is Spinal Tap while eating popcorn and drinking rum and tequila. The problem was that we all had so much catching up to do, there was only a bit of movie watching.
On Wednesday, we sailed to Barra de Navidad, which is 10 miles south. We pulled into our slip in the marina and prepared to take advantage of the Barra experience before Wendy and Pat had to fly out on Saturday morning. They got to experience street tacos at Tacos de Miriam.com, dinner at Simona's, the hotel pool with the water slide, and the Thursday Barra market. We also took the bus over the Melaque for lunch and a bit of textiles shopping.
After Wendy and Pat left, I spent a couple of days washing the boat and doing chores before leaving in a car on Monday with Jeff and Jules and their dog Chance, bound for Zihuatanejo. After an 8-hour, curvy drive, we arrived at Casa Roja and were joined a few minutes later by our landlords, Tim and Donna Melvile.
Casa Roja is a lovely tri-level house overlooking the Zihuatanejo bay. It was strange to be in Zihua without our boats, but it was nice to be staying in such comfortable surroundings. (When you live on a boat, a real bathroom and a real shower is a novelty.) Tim and Donna just bought the house several months ago. They were on the floor above us and some of their relatives were in the unit below us. The two-week stay there was delightful.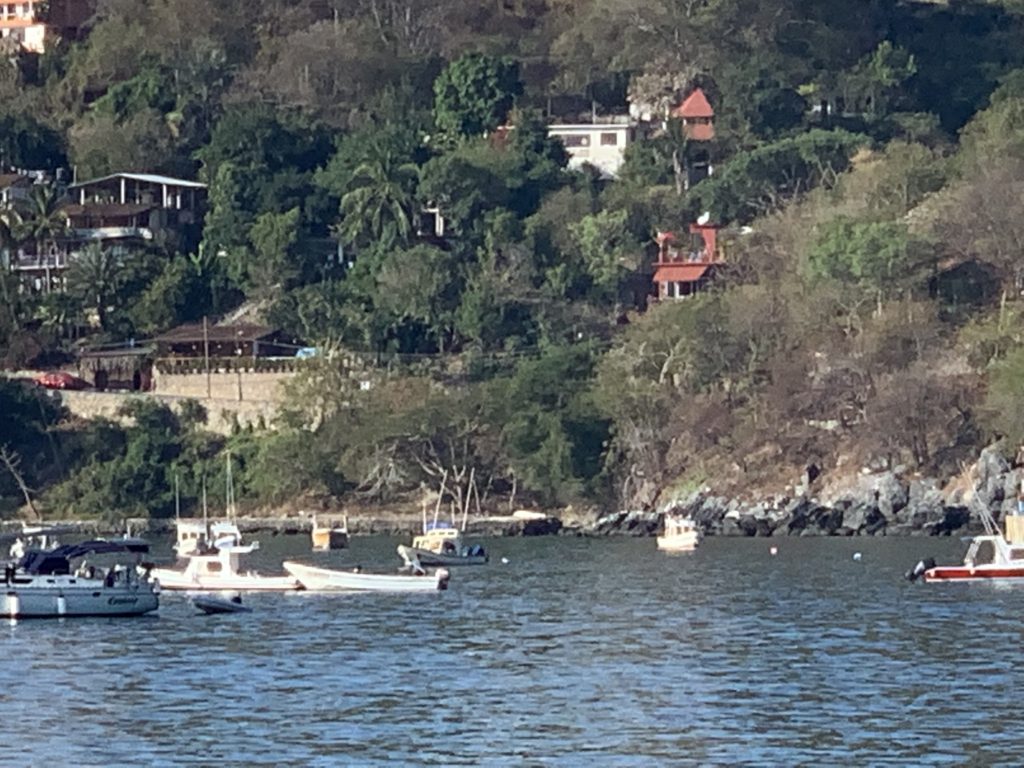 But we weren't in Zihuatanejo to play. Donna and Tim are the driving force behind the cruiser component of Sailfest, an annual charity event to raise money for the local school children. Sailfest technically is a one-week event, but Donna and Tim and other volunteers get started a couple weeks early and extend their effort beyond the official event. They, along with other cruisers and volunteers, book tourists on sailing cruises. The tourists pay and the cruises are on private sailboats that are anchored in the bay.
Many of the boats show up year after year to host these tourists on the cruises, donating their time, their boats, their diesel fuel and their crew to the cause. Other boats show up unsuspectingly after a long passage from the north or south. Sleep deprived, they arrive in the bay, anchor and start trying to familiarize themselves with the town and the local services. But as soon as they anchored, we would be on the radio, recruiting them to participate in the cruises. Fortunately, most of them were willing to give it a go, and usually enjoyed the experience.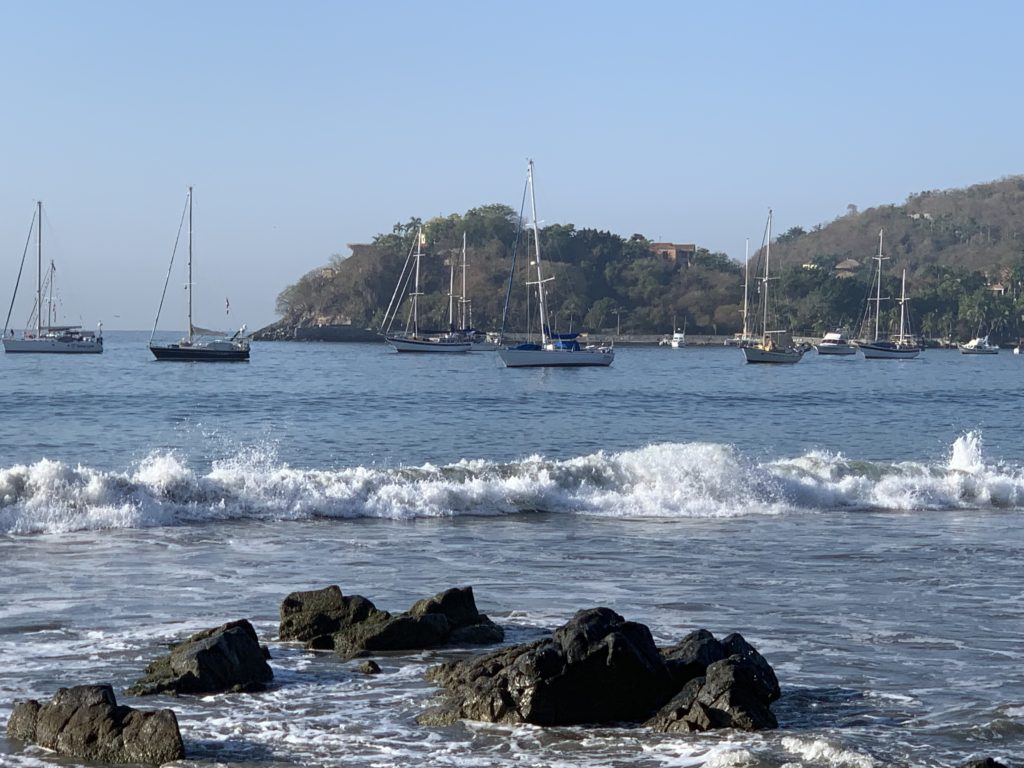 Some of the cruises were three-hour sails that ended with the sunset. Others were music cruises, featuring some of the best musicians in town. The boats would sail for a bit and then anchor so that the musicians could play until sunset. These were amazing performances. Sailfest also featured a rally (race) on one day and a parade on another. The parade had more than 300 people paying to go on boats. Sailfest raised more than a million pesos this year.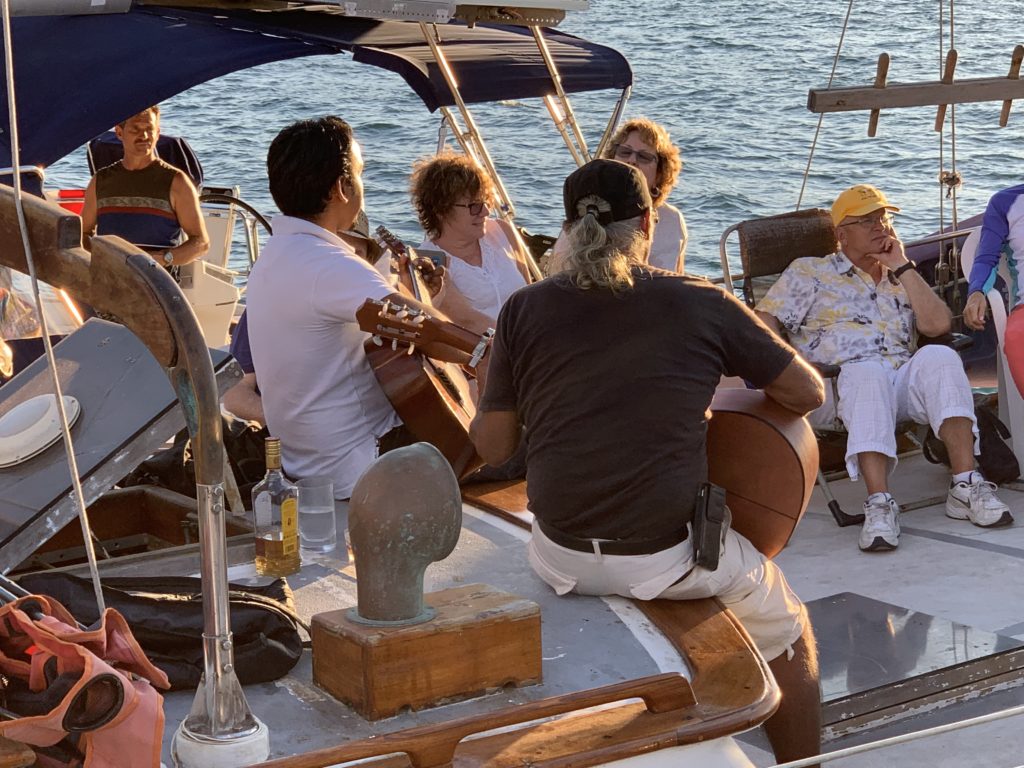 My purpose in going to Zihuatanejo was to help Donna at the sales desk, and that's what I did most days. Occasionally I would crew on boats doing cruises. And I did play pickleball on one morning. But the stay in Zihuatanejo was pretty much a singular focus on Sailfest, with some good dinners in the evenings.
Shortly after we returned to Barra de Navidad, my mom and my sister Ann came to visit. They stayed in a nice room in the hotel and I joined them every morning for the breakfast buffet. We walked on the paths behind the resort and along the harbor channel. We went to Melaque to buy textiles. We relaxed by the pool. We road the water taxi back and forth across the lagoon. And we had dinners in Barra. After five days, we all three flew to Tijuana and crossed back over the border to San Diego.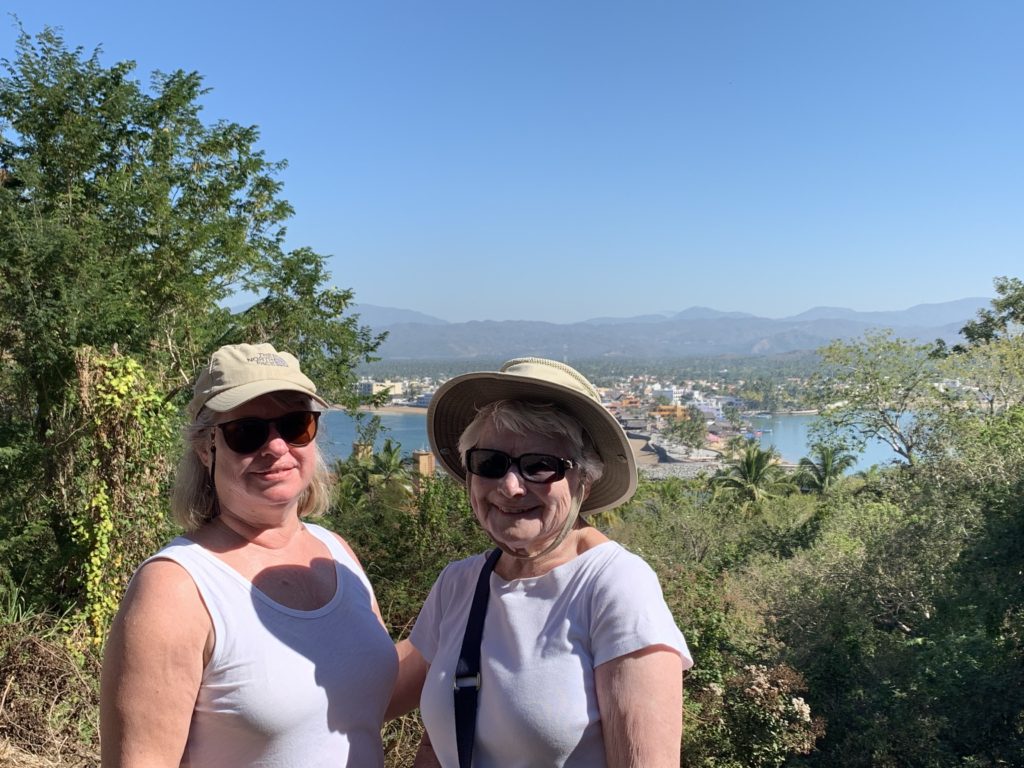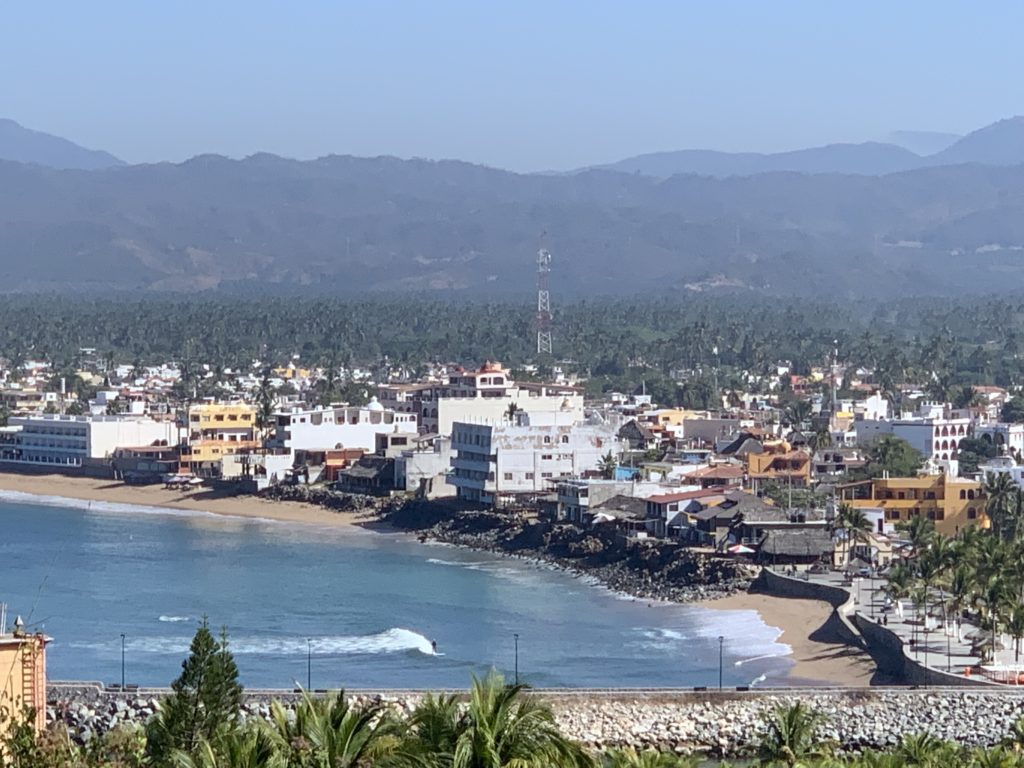 I was returning to San Diego to go to dental and medical appointments, to buy a few things for the boat and to get ready for tax preparation. I also took advantage of the cool weather to take walks around the lake and hike Cowles Mountain. The final day, most of my family members gathered for a scrumptious brunch at my mom's house.