We arrived at the pass at Tikehau at 1:00 p.m. on Tuesday, September 6. The wind was starting to build on the nose as we tried to enter the pass. Slack tide was probably delayed because of the strong winds so it wasn't easy to go into the pass, but we were really just going slowly, not facing difficult seas. Once we got into the pass and turned right into the channel, we were motoring very slowly in choppy seas and some wind. Linda steered while I double-checked our navigation and we made our way down the channel toward the village. Before we got there, we turned left out into the lagoon and headed for the east side of the atoll, motoring nearly upwind the whole time and using OpenCPN navigation software with satellite images to steer around the coral heads (bommies). We arrived at the anchorage in front of Motu Ohini a little after 5:00 p.m.  We anchored in sand and were set. It was very protected from the wind and seas so everything was flat and calm.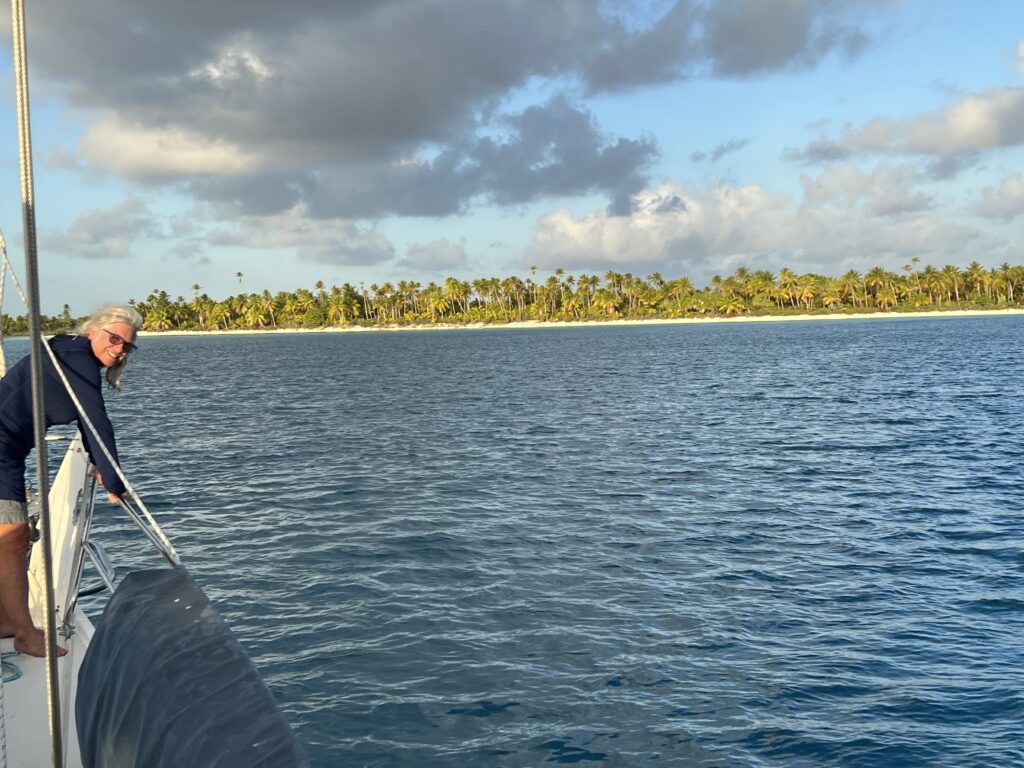 It was so nice to be away from the rolly, wake-filled anchorage at Rangiroa. After a quiet night, we took the dinghy to shore and explored around the atoll. Linda collected shells and I collected some coral and abandoned pearl-farm floats that can be used to float anchor chain above coral heads. After our land expedition, we snorkeled a bit and headed back to the boat, where we stayed put during the following two days of intense winds in the high teens and twenties – but the water was flat so I have no complaints.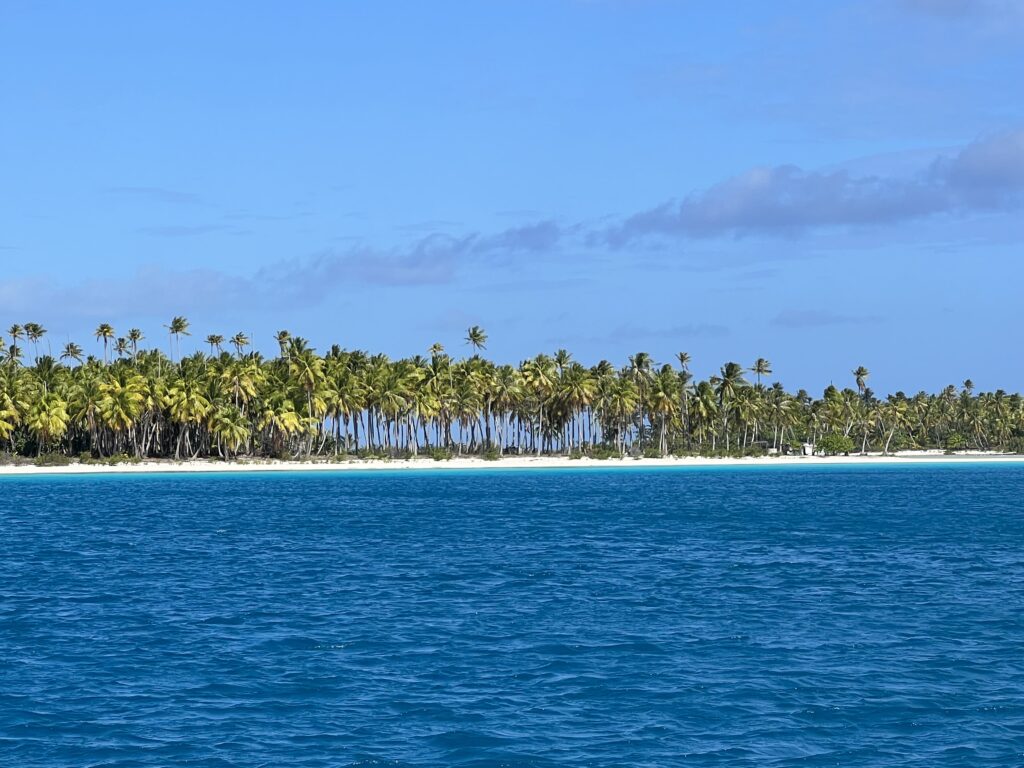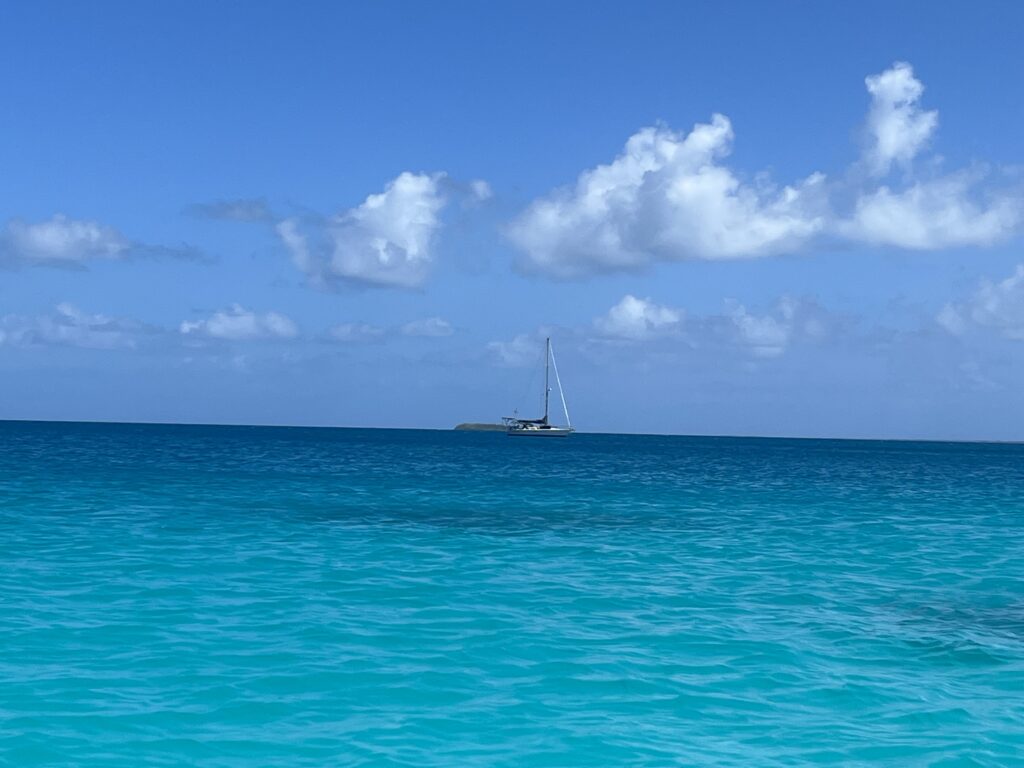 After a couple days of wind, we ventured back to the motu on Saturday. I found more floats and coral and Linda found more shells. Then we went back to the boat, but the dinghy on the davits and plotted a course for the next day.