On Sunday morning, June 12, we did a day sail to Ua Pou, about 25 miles south of Nuku Hiva. The island's tall spires are stunning.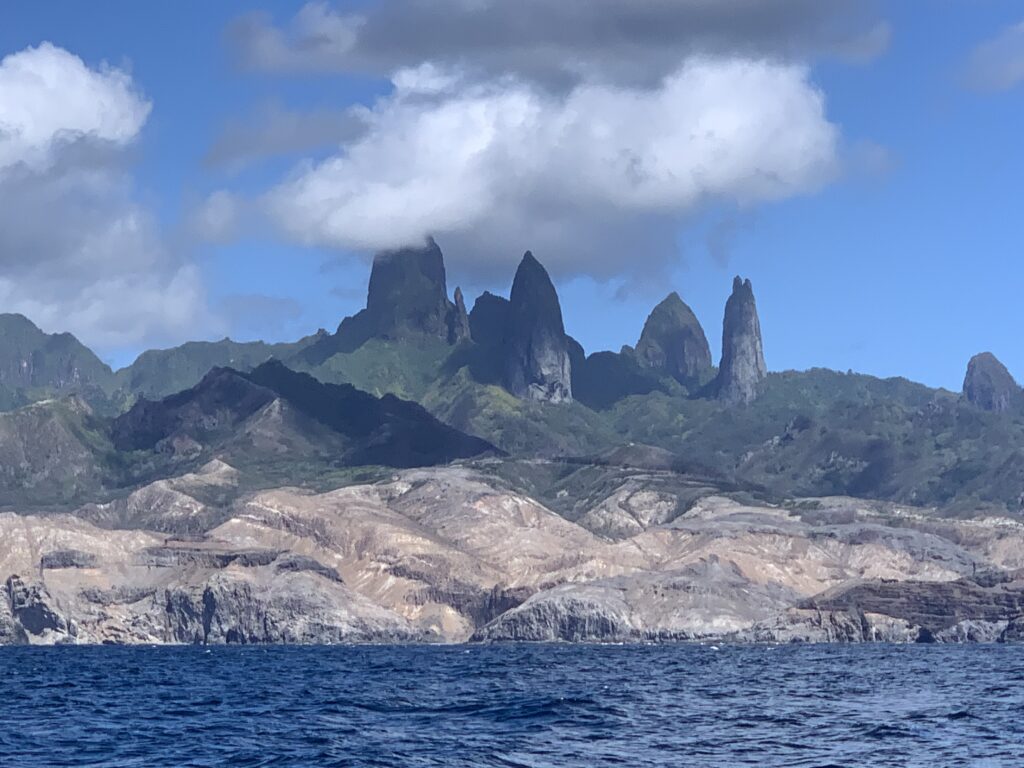 We anchored for a couple of nights in front of the main village of Hakahau. We walked around and found some stores and bought additional provisions. And we dropped off some laundry at the bakery. When we picked up the laundry the next day, we bought baguettes and took advantage of their wifi. Later that day we walked up to the cross on a hill for a scenic view before finding a restaurant for some poisson cru.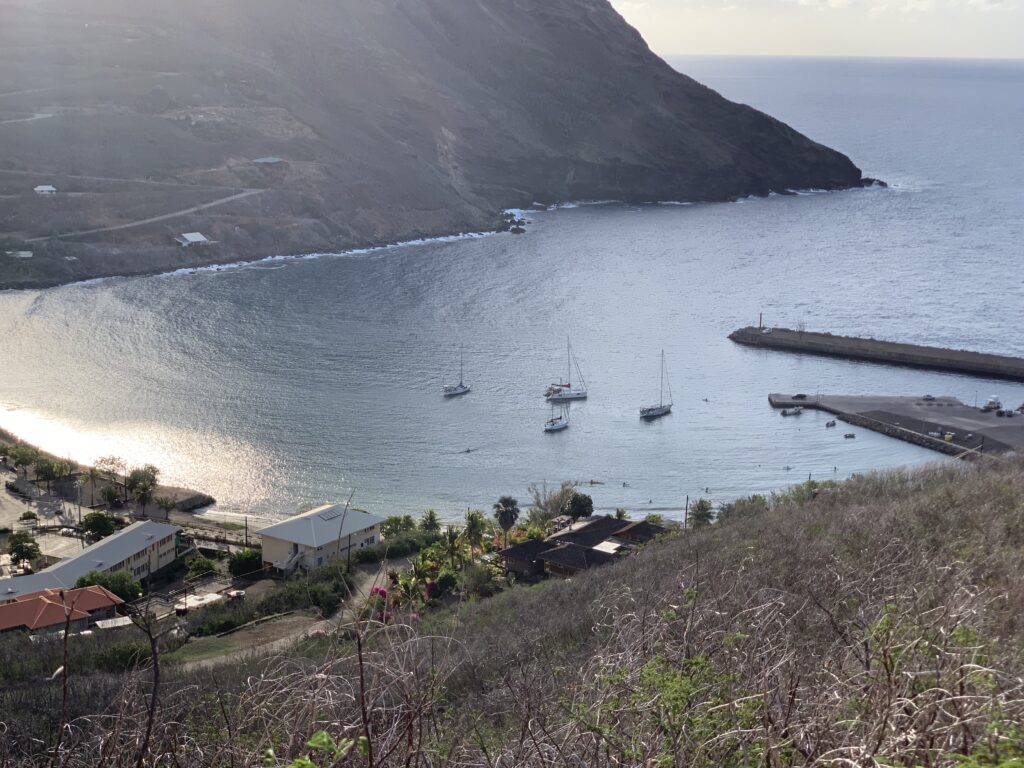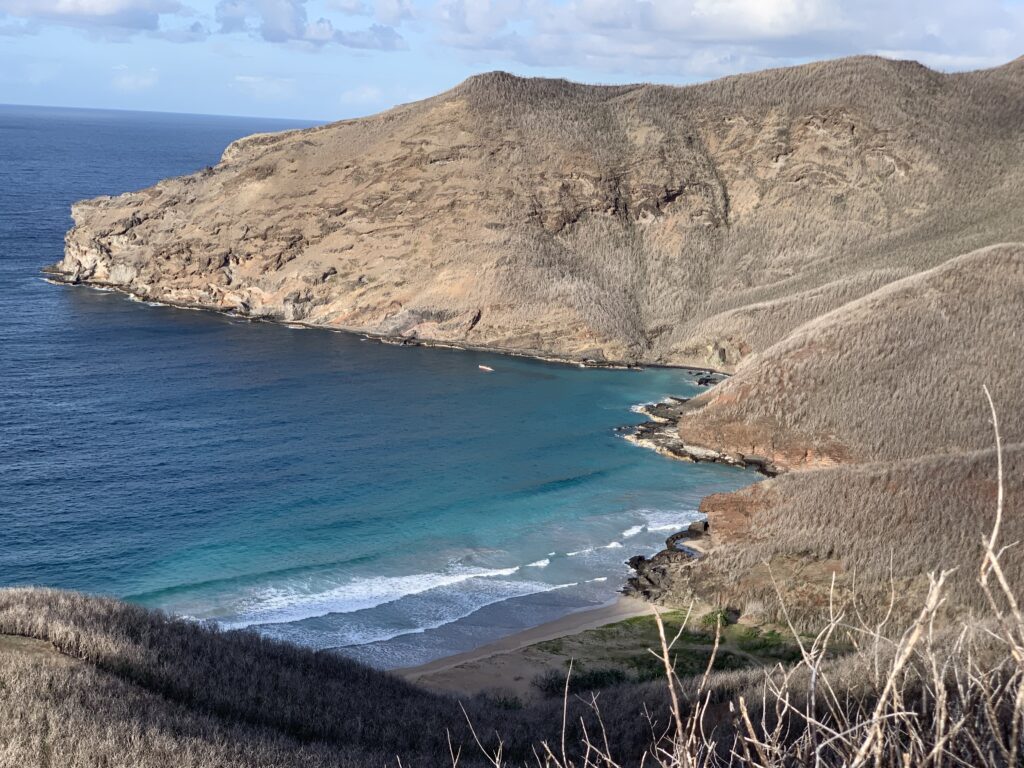 We explored a few more anchorages on the west side of Ua Pou. Baie Hakahetau was in front of a village. We joined Sarah and Bob on Rhapsody for a walk up to Manfred's house to taste and buy his delicious chocolate bars. Then we walked to a waterfall and swam in the pool beneath it.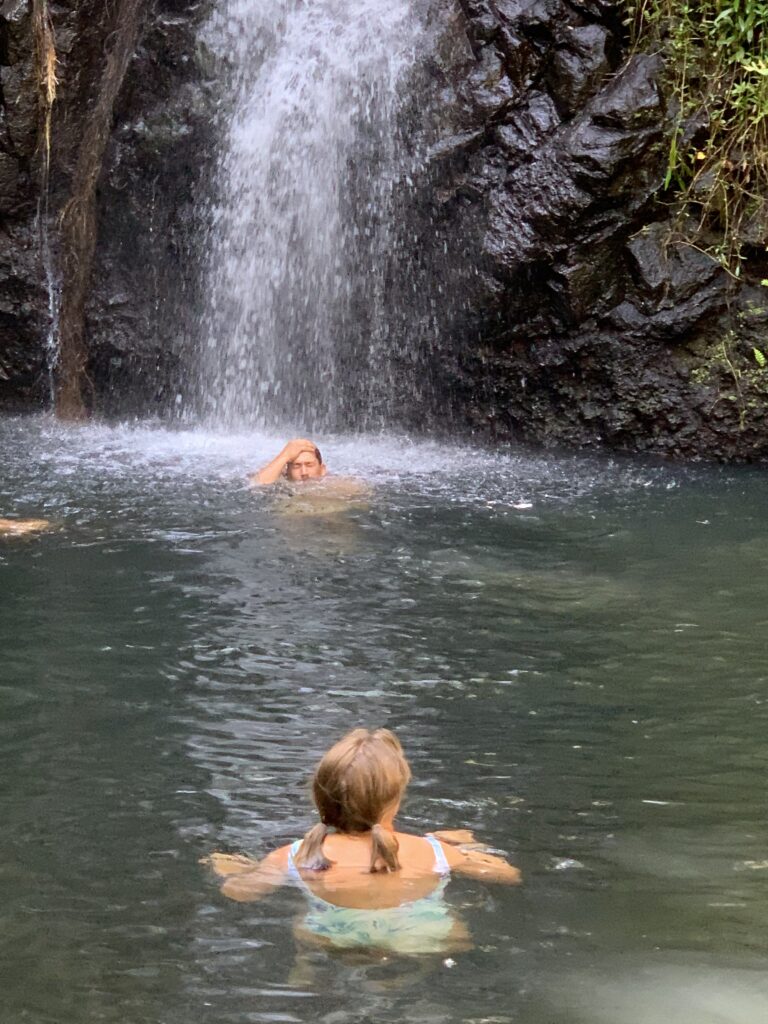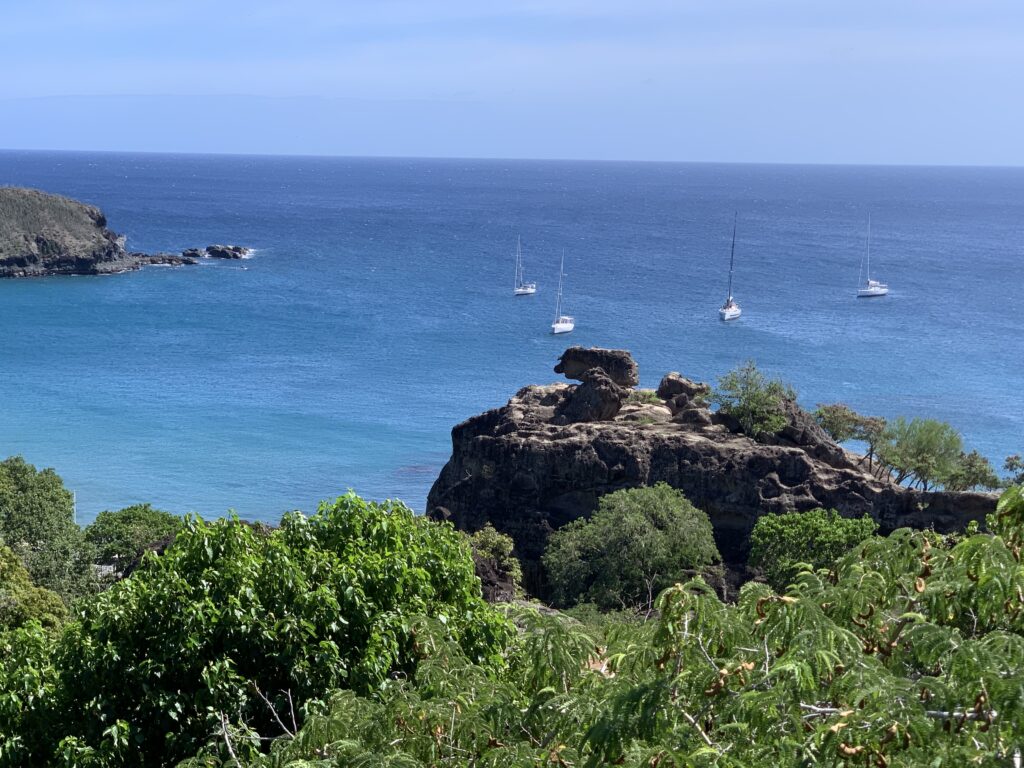 Baie Vaiehu was an uninhabited bay with good snorkeling. The last one, Baie Hakamaii, was in front of a picturesque village with no easy way to go ashore. We hung out on the boat until evening and then pulled up anchor to sail to Hiva Oa.