On Thursday, September 15, Linda and I put the dinghy back on the davits, and pulled up the anchor, rather early in the morning. We headed out of the pass near Marina Taina and motored over to Moorea.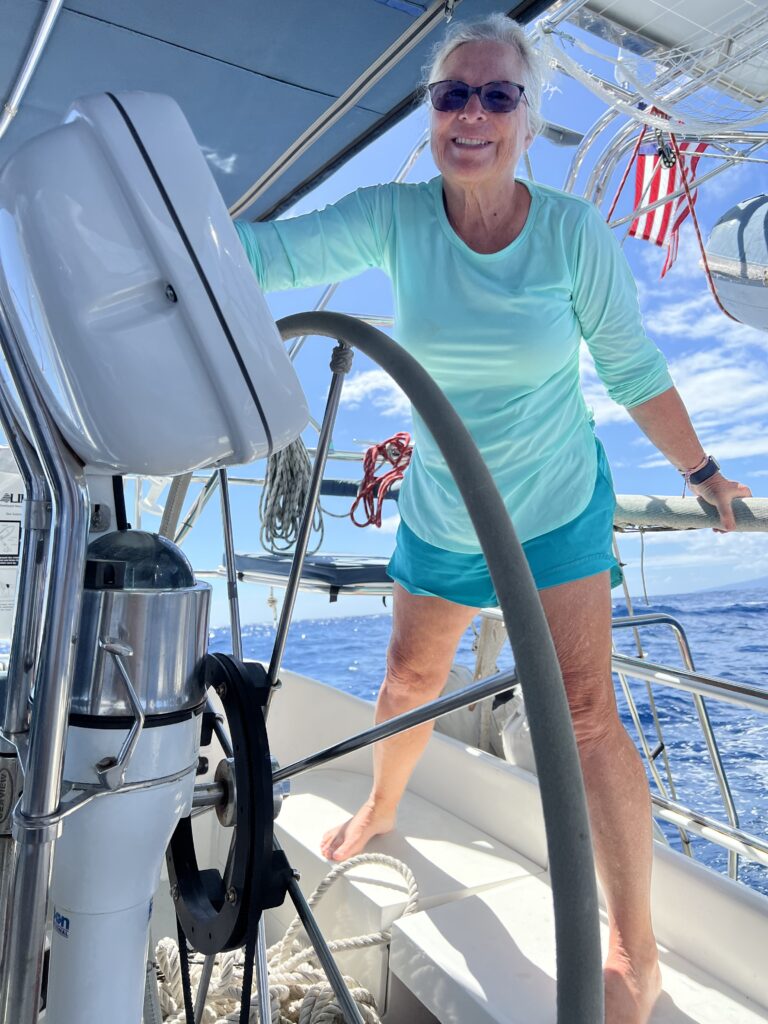 The wind was next to nothing but the seas were nice and big.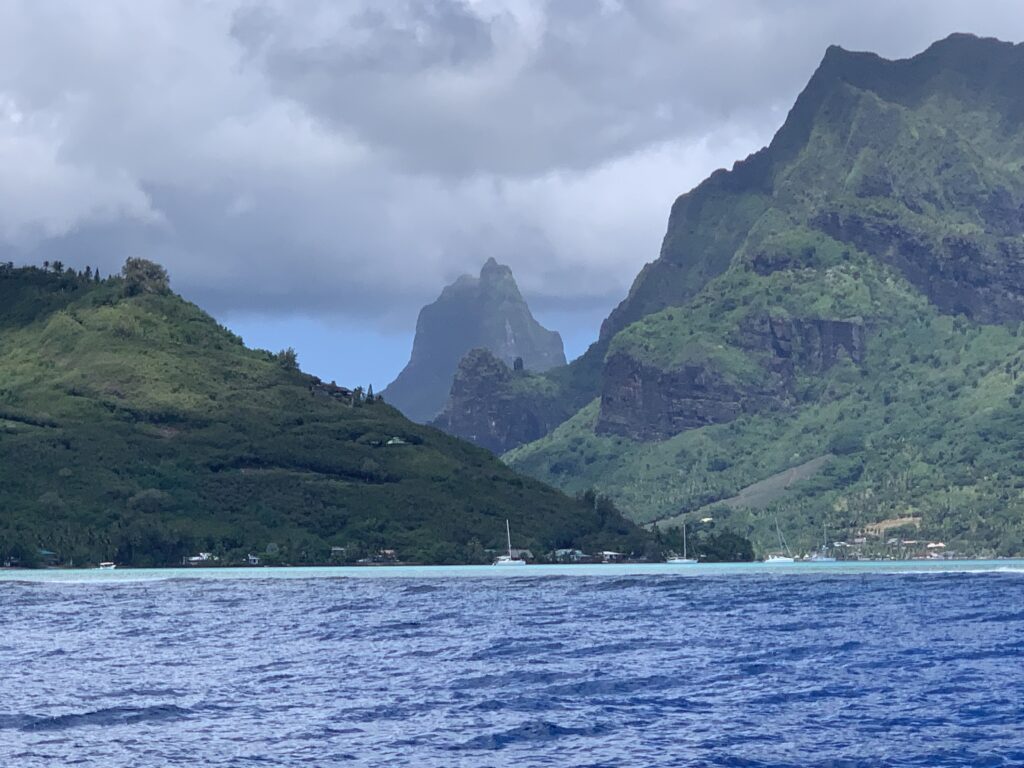 We entered the pass at Cook's Bay and had the anchor down by noon. After a nice lunch, we hung out on the boat and enjoyed the view and the peace. In contrast to the density of boats in Papeete, the Cook's Bay anchorage had nine boats, all spaced reasonably apart. The wind was gusting down from the hills but the water was flat except when tourist and dive boats returned with their clients and left nice big wakes.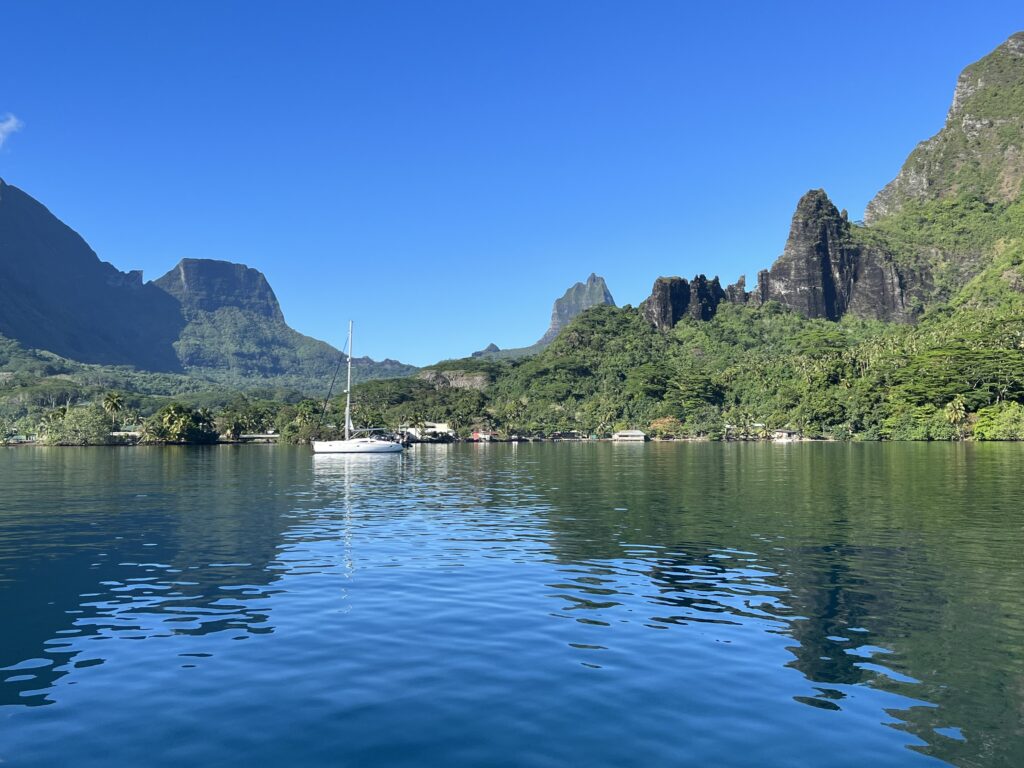 The next morning we put the dinghy in the water and cruised around the bay to explore.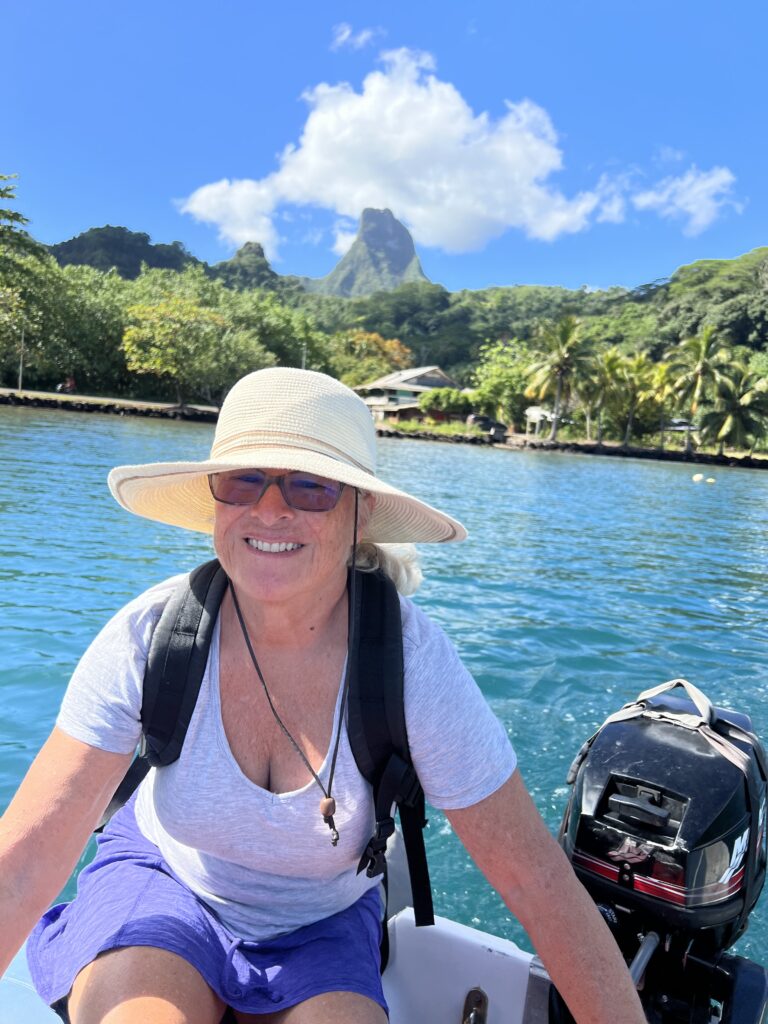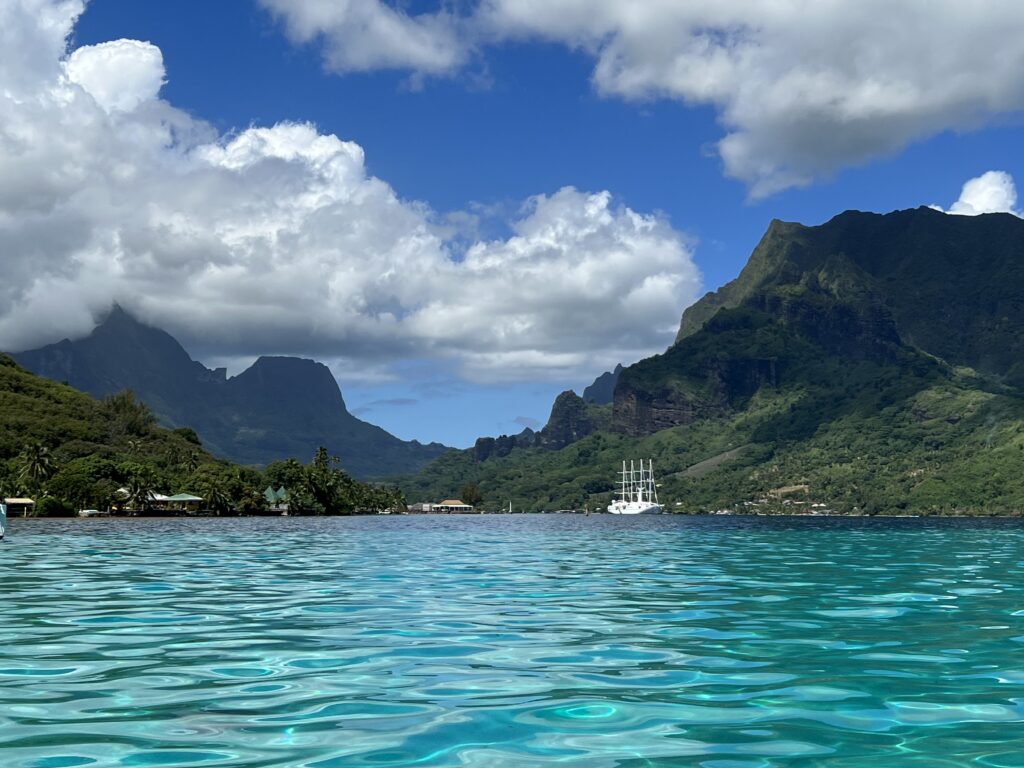 We stopped at a dock at the end of the bay, bought some groceries and had lunch at the snack before going back to lounge on the boat. After a very windy night, we got up early to get to shore in time to join a "nature" tour of the island with a guide Etienne and two very nice couples from the U.K. We saw vanilla and pineapple plantations, a small botanical garden and a beautiful park with hiking trails and great views. It gave us an opportunity to see the other anchorage, Opunohu Bay, without pulling up anchor to go over there. Our guide told us he met Obama there when he was finishing up his memoir. He was staying on Bruce Springsteen's yacht when he visited the bay. We also toured the Hinano distillery and bought some spirits.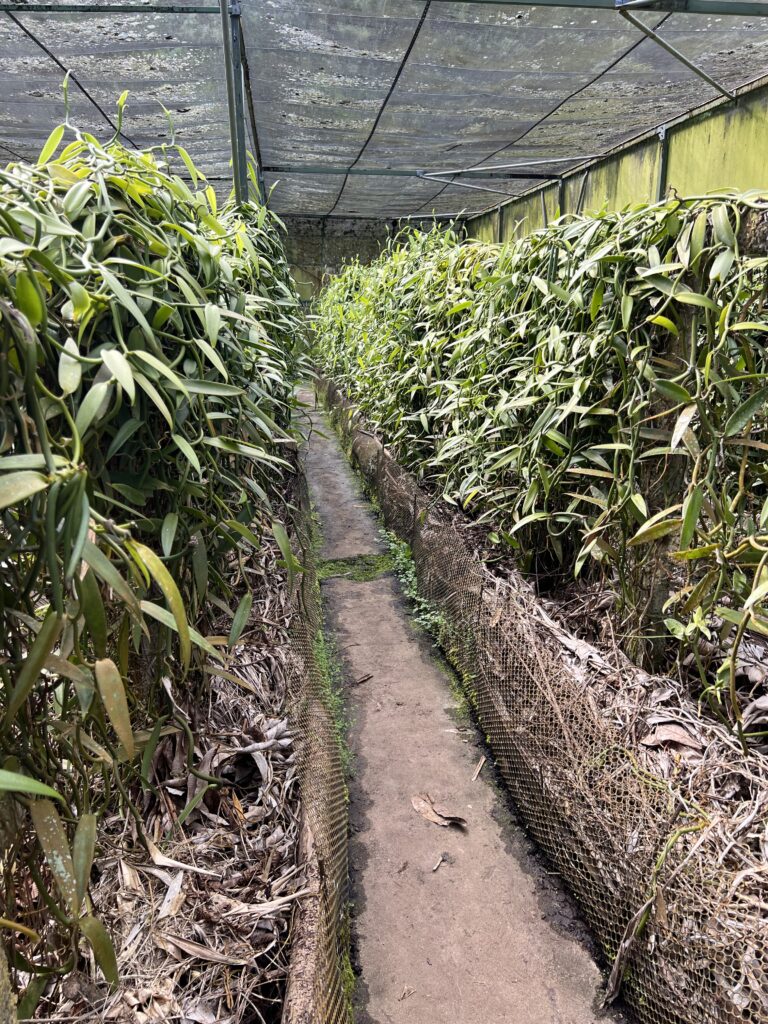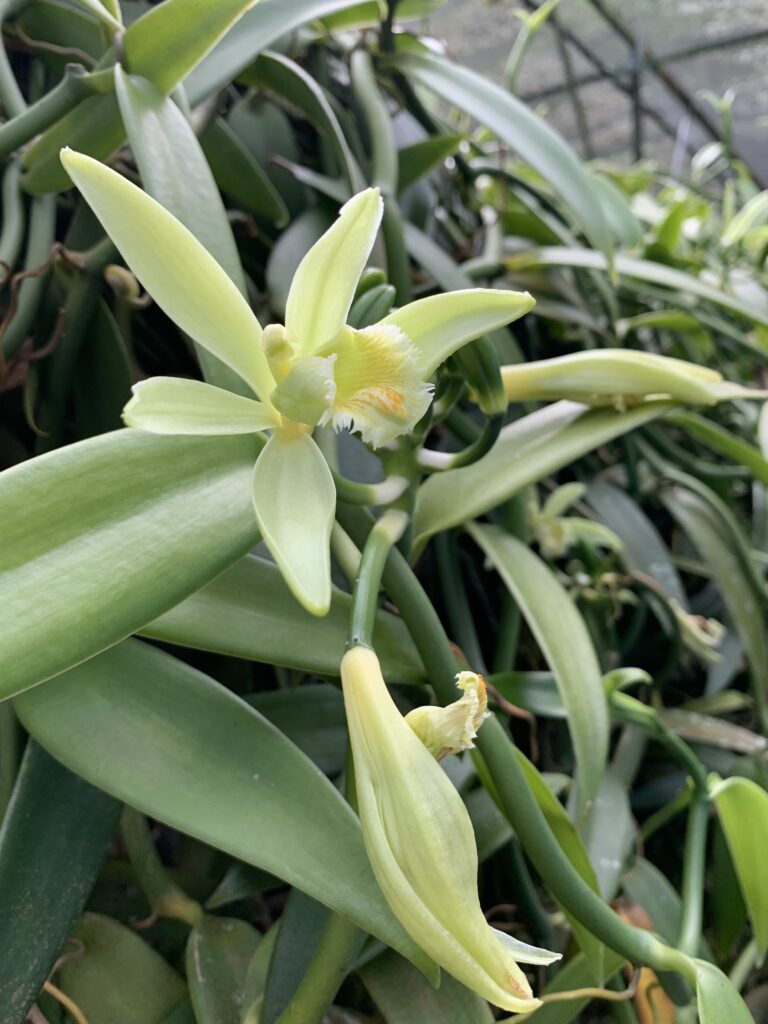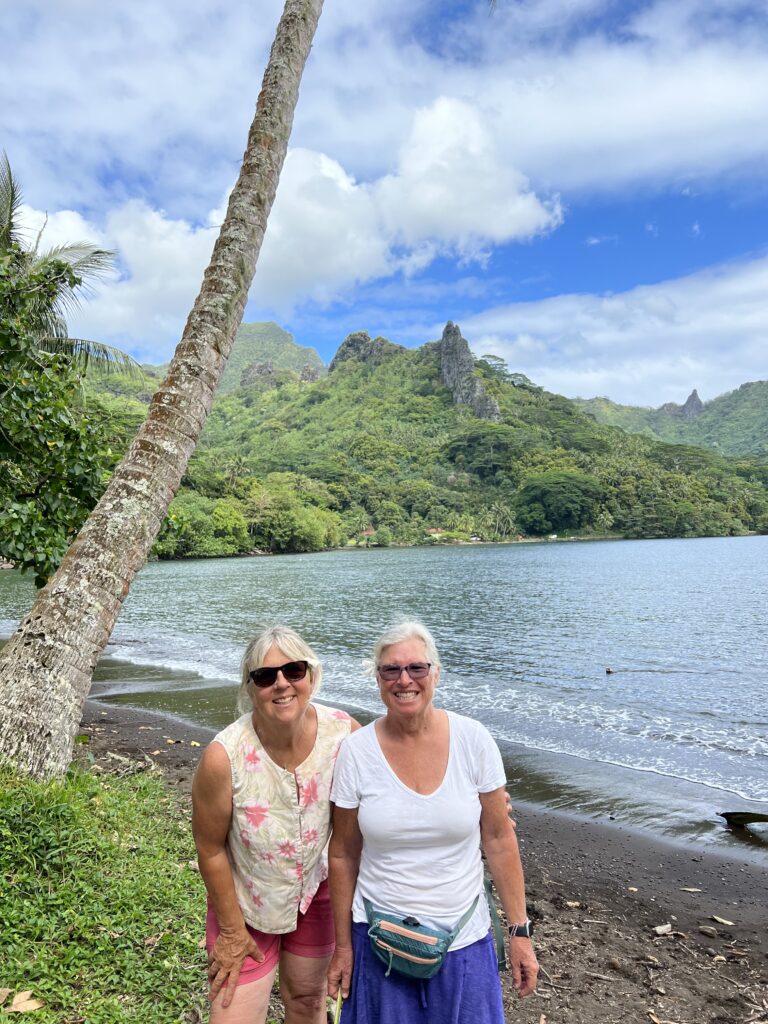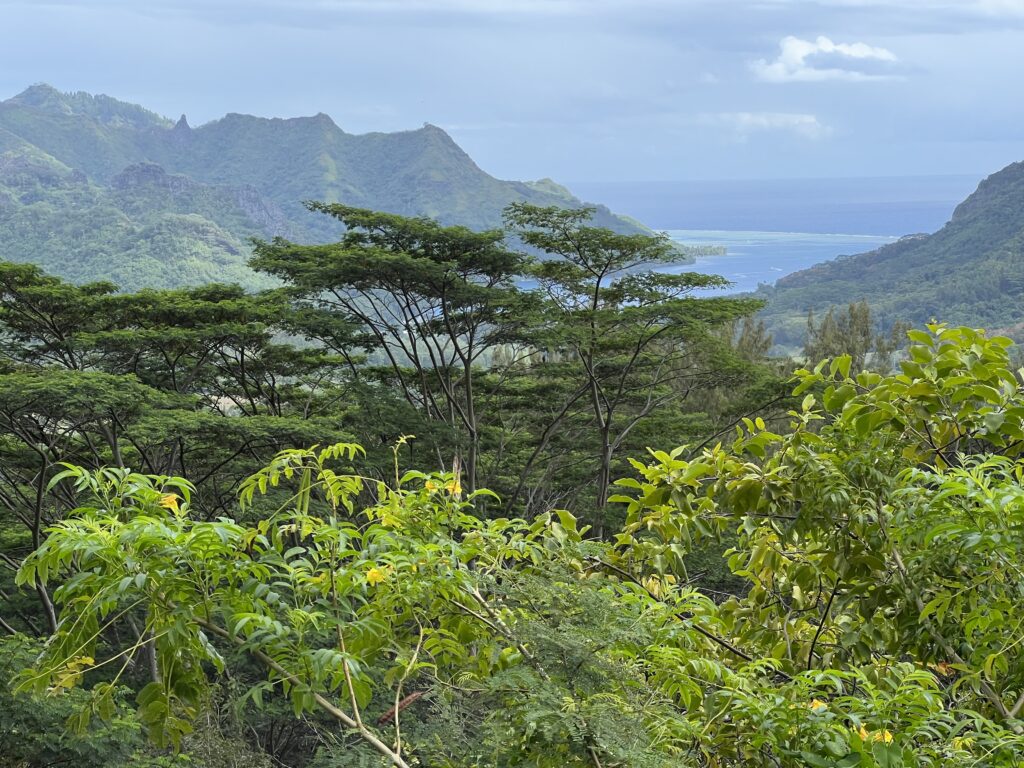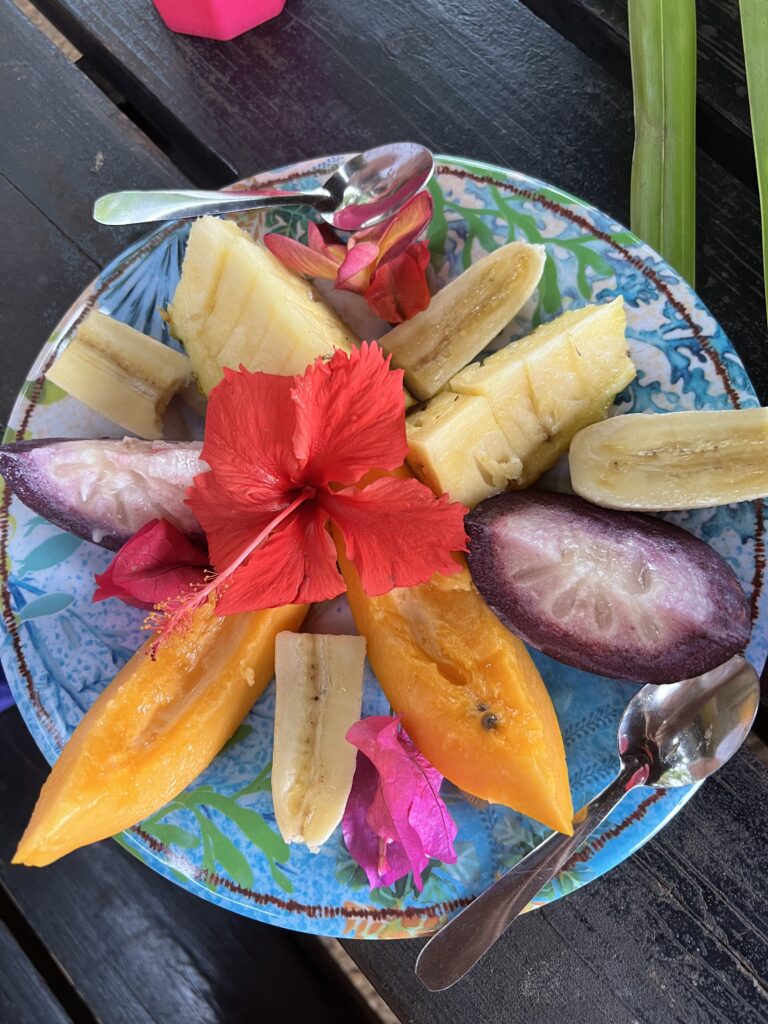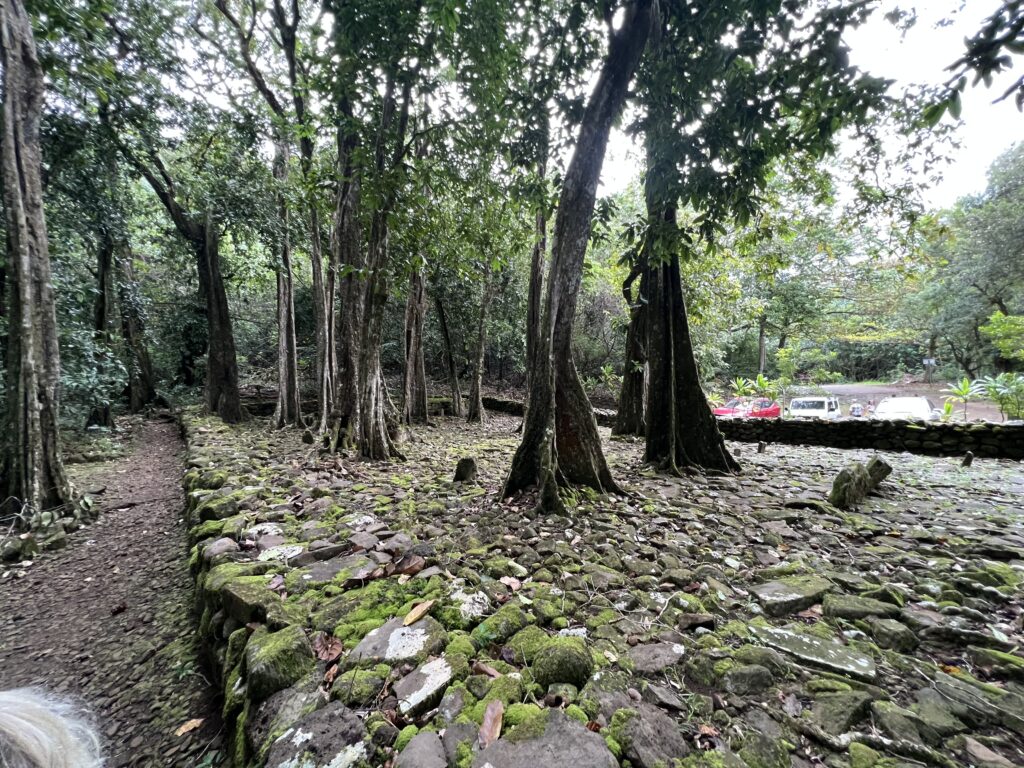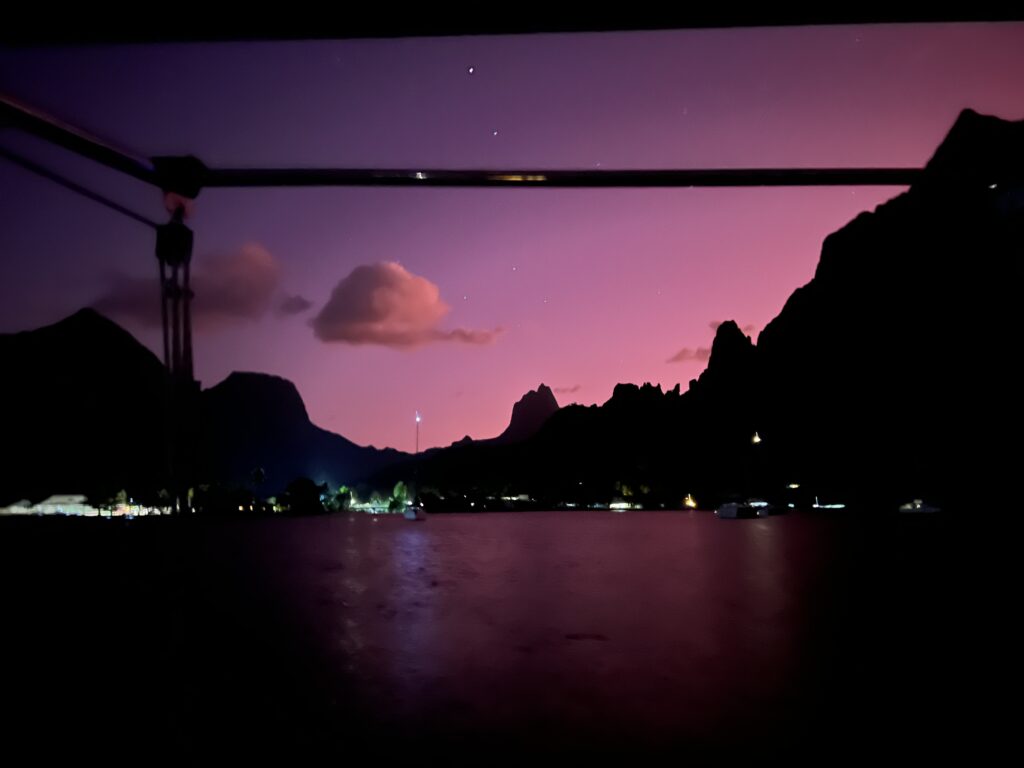 Swimming in Cook's Bay is not all that inviting. And there is very little room to anchor outside the bay between the reef and the little town. So we mostly lounged on the boat. We were looking for a weather window to sail back to Tahiti and all the way around to the connection between Tahiti Nui and Tahiti Iti, a place called Port Phaeton. We rather spontaneously decided to head over on Monday morning, September 19.